Photographing males
I am very aware that my current portrait portfolio was distinctly female-biased (not by choice or design) so to redress the balance I put a call out for some guys to get in on the action. I am pleased to say they did me, and themselves, proud. This session gave me a chance to improve my lighting and editing techniques, both of which I think are coming along nicely.
On set, getting clients to loosen up is always a challenge so I threw impressions, bad jokes, sing-alongs and anything else that came to mind at them all. But I also tried to ensure each separate session had its own unique feel and look.
The first portrait of the day was of Glynn Roche. A fellow photographer and all-round nice guy. Tech-savvy, and used to the formal world of business, Glynn came with a shirt and tie but for variety he whipped out a polo shirt and shades. As you can see we took the session very seriously. :D
Closely behind Glynn came Matt. I had never met him before and he admitted at the end of the session that he had almost not come along because he had been a little shy and unsure. After the session, though, he was SO happy that he had taken the plunge. Result!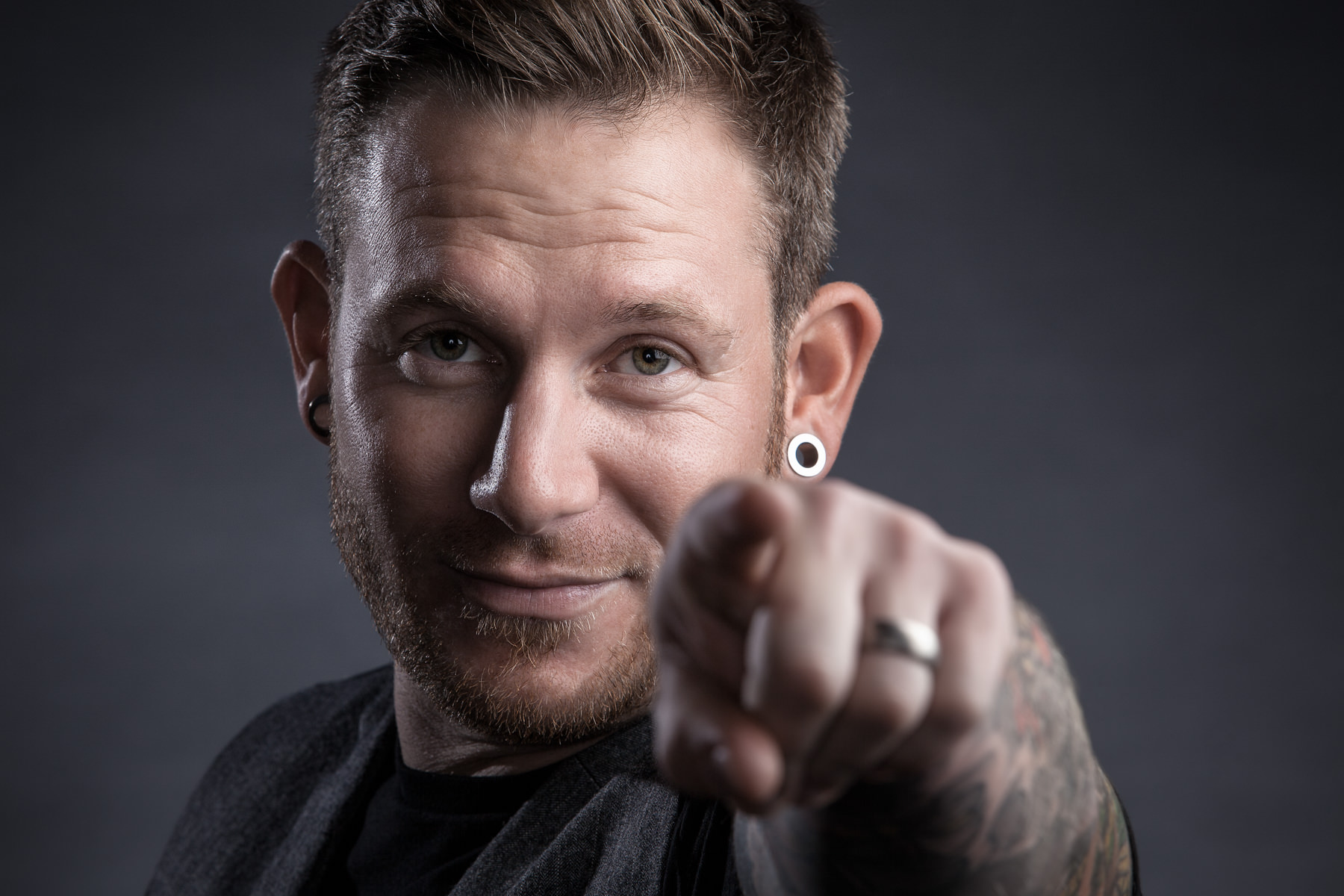 Jason is an actor I had the privilege to photograph some time ago, but those shots were all taken outdoors in natural light - this shoot took place indoors and was much more controlled. Well, the lighting was - the dancing certainly wasn't! Jason was spilling over with energy as you can see, and was a pleasure to photograph, he gave me plenty of interesting portraits to choose from.
After Jason came Leo, another actor. Leo wanted some tough action shots to use in his acting portfolio so out came the big guns (quite literally) and a few smaller ones. Then the gloves were off for a few hand-to-hand fighting shots. This made very different and interesting portraits for both Leo and myself.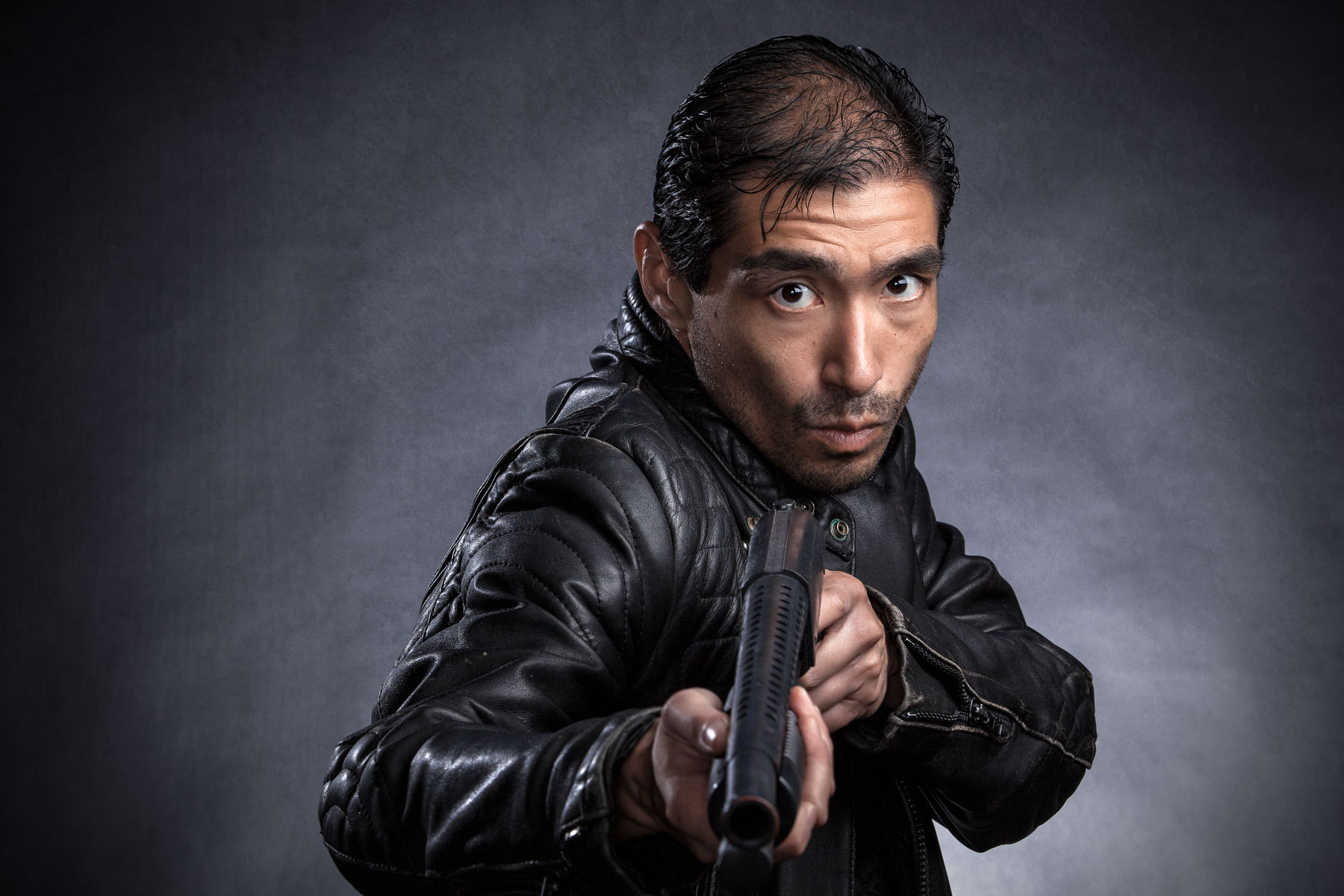 All this led up to the big man himself, Lloyd Renals, a 'World's Strongest Man' competitor. He is so big I had to stand on a box to reach his eye level. Lloyd is a gentle giant - with his warm smile and great laugh you wouldn't be intimated by him - just don't try going near his food! Photographing Lloyd was as grand as his beard.
Amy (Lloyd's wife) had waited so patiently that when she asked if I would take a picture of them together, I could hardly refuse. Wanting to create something different from a "loved-up couple" portrait, I decided to re-create a movie poster. Unfortunately, the smoke machine failed to work on the shoot - these things happen but you carry on. I am pleased with the final result, even without the smoke.
I would like to thank all the guys (and the one girl) for stepping up and trusting in my vision.
Dade Freeman is a Brighton photographer producing portraits and headshots for actors, musicians, corporate business and other professional industries.